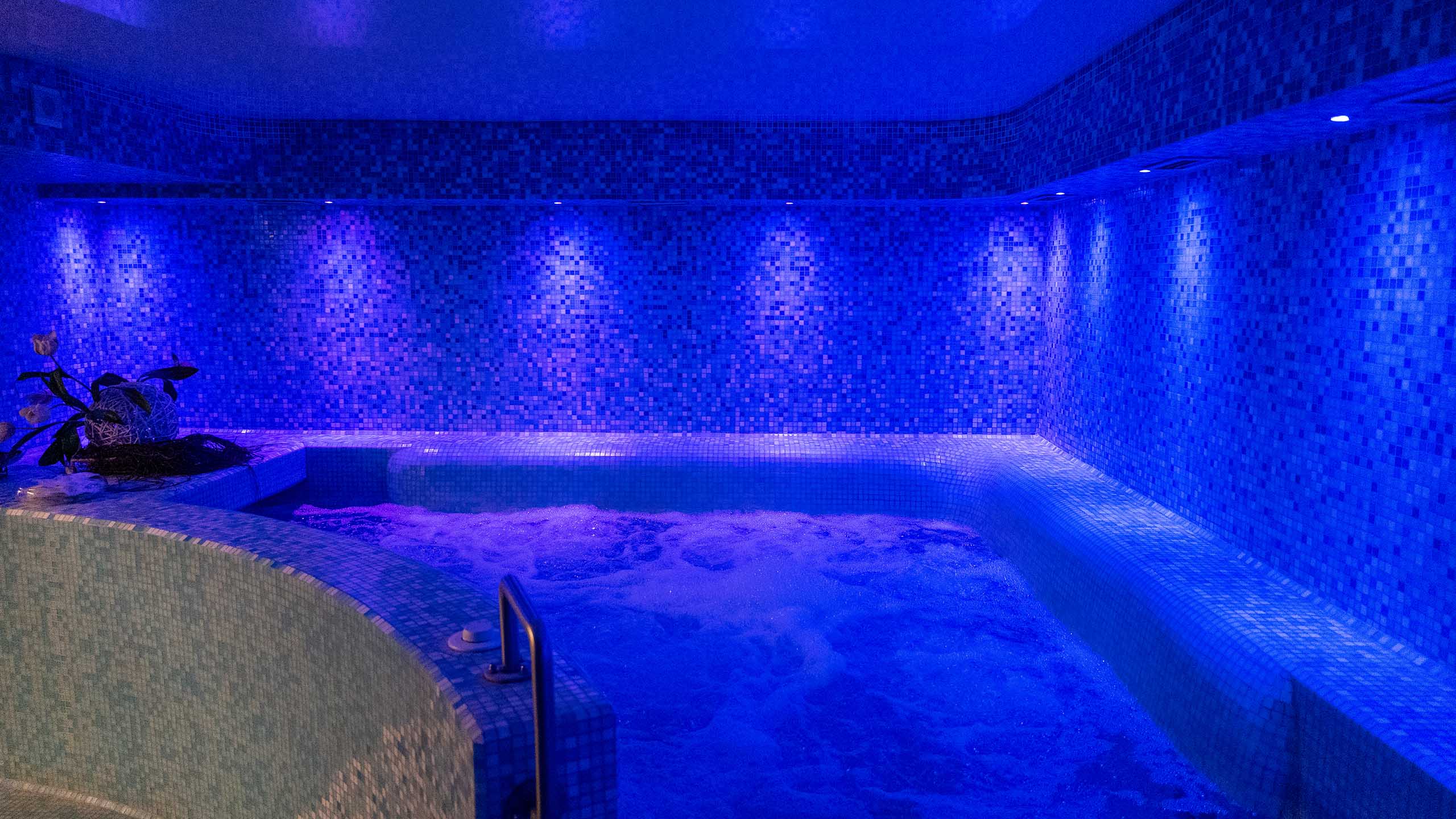 The Hotel Maritan is now an ideal meeting point for work and wellness, with the opening of a modern and comfortable holistic area.
The holistic area is open daily from 11.00 a.m. to 10.30 p.m., and consists of a true passageway through various rooms where colours, smells, and sounds are specially designed to provide well-being:
Chromotherapy shower
A water jet with adjustable temperature brings together the five senses by means of seven colours, aromas and sounds. Chromotherapy helps restore mind-body balance.
Turkish bath
An environment where the relative humidity is very high with temperatures ranging from 40 to 60° C and enveloped in lighting that follows the chromo therapy, offers complete psychophysical well-being.
Cold mist shower
A downpour of finely atomised water, a treatment that has an invigorating and toning effect.
Cascade shower
A cascade shower where the intensity and warmth of the water can be set, resulting in a benevolent massage.
Tropical shower
Alternating sequences of water jets for a feeling of being in a tropical forest.
Hydromassage
A special tub that massages the body with jets of water to give the body and mind a feeling of complete relaxation.
Fitness corner
An area equipped and dedicated to those who want to stay in shape.
Entrance is prohibited to persons under 16 years of age.
To enter the holistic area, the use of bathrobe slippers and swimming cap is compulsory. For guests who do not have them, the necessary kit is available for hire at a one-off charge of Euro 5.00.
Our staff is at your complete disposal.